Mobile Stage Hire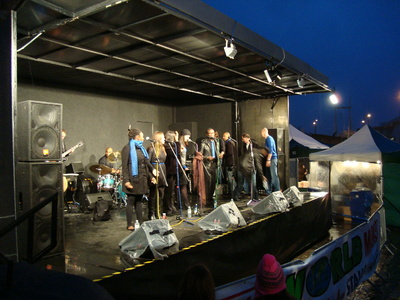 We provide, through our partner business Coles Ventures, a medium sized stage for hire suitable for public events including:
music
shows
movies
festivals
corporate events
exhibitions
presentations
fayres and fun days
The trailer based stage will be delivered by articulated lorry to your venue where it will be transformed into the stage that you see in these plans, suitable for many applications including music performances, presentations and exhibitions.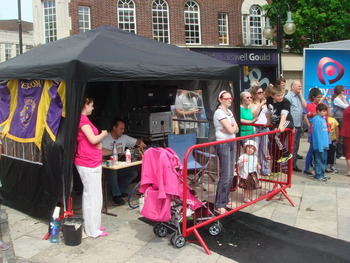 The stage can be configured with access steps or speaker/PA wings at the side of the front of the stage. A combination of one set of steps and one speaker wing is possible.
The approx 6.1m by 8.6m stage gives an area of 52 square metres (excluding speaker wings).